– (Coming Soon. Please Check Back)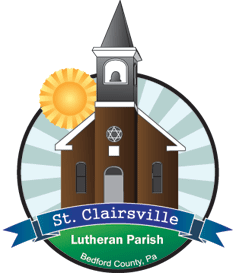 St. Clairsville Lutheran Parish
Welcome to St. Clairsville Lutheran Parish. Here you will hopefully find all the information you need on our Parish congregations. Our doors are always open to visitors and newcomers in town. Feel free to contact us with any questions.
Our parish has been present in Bedford County for over 200 years. We are made up of two congregations; St. Peter's in St. Clairsville and Messiah in Dutch Corner. We invite you to join us for worship at any of our locations.
We are a part of the Allegheny Synod of the Evengelical Lutheran Church in America (ELCA).